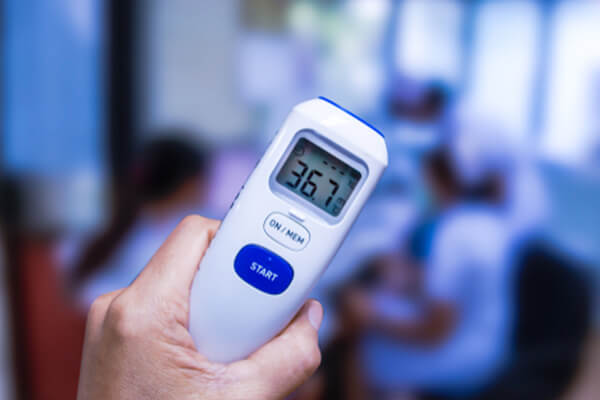 The recent spread of COVID-19 (new corona virus) has had major impacts on people's lifestyles.
People are required to perform acts or establish systems, considering the risk of infection.
For example, as a measure to prevent an occurrence of any infected cluster, when the people enter facilities, the temperature measurement using far-infrared cameras is being conducted.
However, most companies are conducting the temperature measurement manually, and there are still many challenges such as the risk of infection among inspectors themselves and the cost of dealing with large numbers of people to be inspected.
Global Walkers has thermometry technologies utilizing deep learning and is continually researching ways to solve the problems of health management.
Contact
Body temperature measurement technology utilizing AI and IoT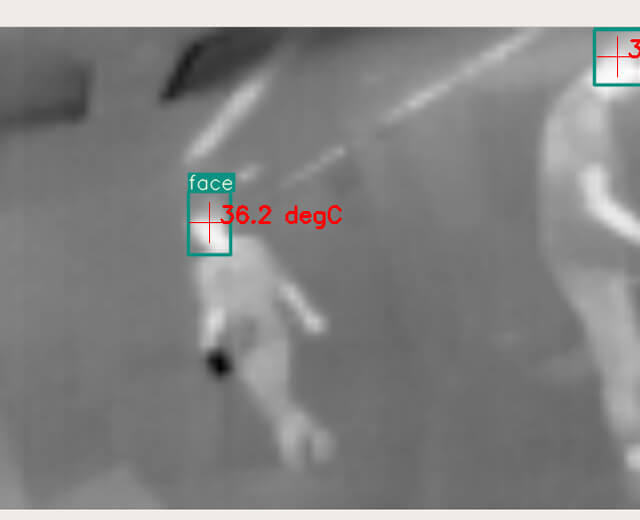 Automation of temperature measurement work
Global Walkers' AI technologies enable automatic detection of individual faces from the images taken by far-infrared cameras.
This makes it possible to efficiently measure body temperature by AI without manual efforts.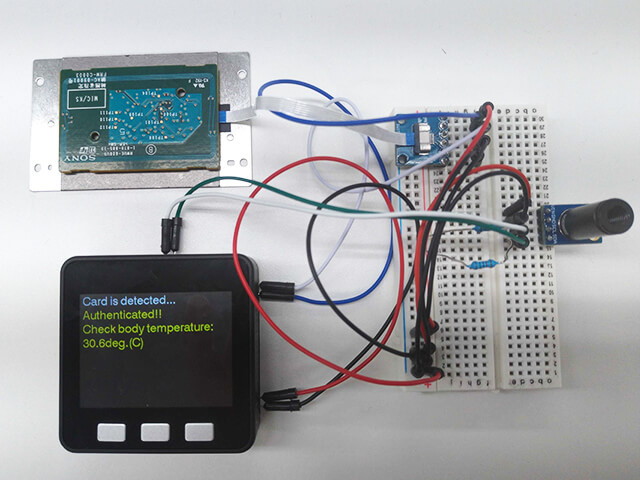 Construction of AI x IoT system
You can build a system that combines with our Realtime AI Framework (GW-Edge) for AIoT.
For instance, you can measure and record body temperature of employees at the same time as you record their entry into the office by using a far-infrared sensor and a small computer.
This enables you to track the temperature of your employees on a daily basis.