By combining OCR with AI, characters surrounded with rules lines or handwritten characters can be converted into digital data. Global Walkers' OCR is compatible with signs other than characters.
A lot of companies have operational issues including more efficient data input of documents or search and extraction of necessary information out of a huge amount of the past documents.
The introduction of AI-OCR into such operations is expected to reduce costs or streamline operations.
Contact
Feature of AI-OCR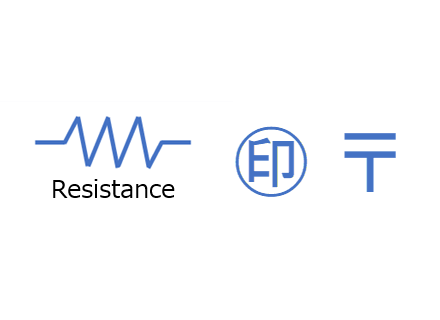 Support for special figures
Due to our self-developed character recognition AI, recognizable characters can be added. AI-OCR can recognize the characters or signs which the conventional OCR cannot recognize. For example, any specific signs for drawings of resistors or academic signs can be detected by additional learning.
Moreover, AI-OCR is available for special characters or signs such as "㊞" or "〒". *
* Customization of annotation (creation of training data) and additional learning are required.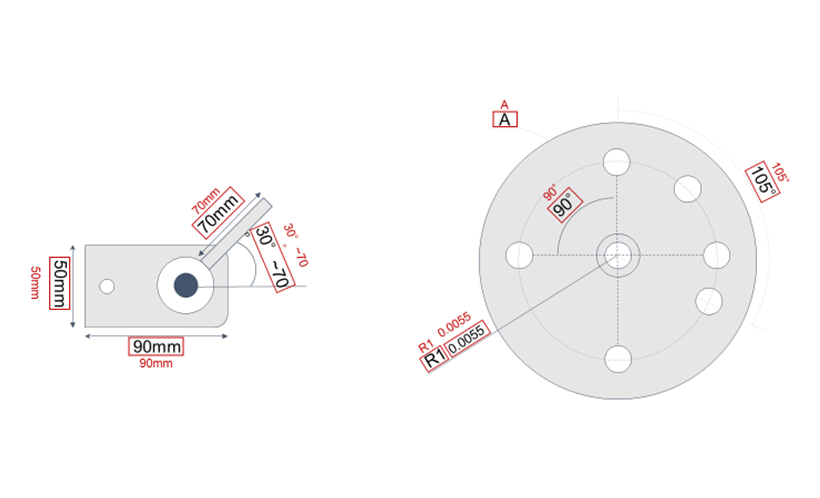 Correspondence to amorphous data
AI-OCR can also read inclined characters or vertically written characters. Even if an object tends to be misrecognized such as frame borders or underlines, the recognition accuracy can be enhanced by annotation (creation of training data) and additional learning.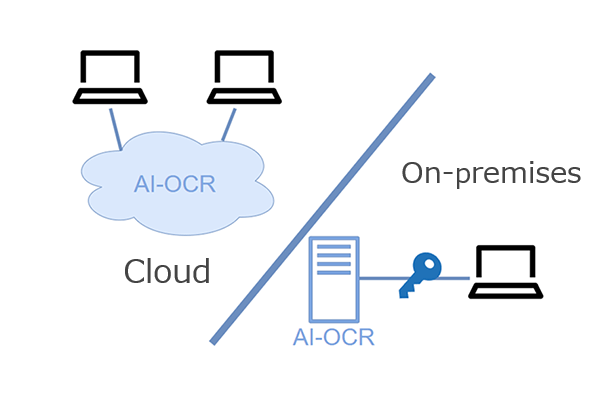 Security measures
Since we have been uniquely developing character recognition AI, we can implement it "on-premise" basis as well as provide it as a web service, By building our AI-OCR service in web services such as "Microsoft Azure" or "AWS", you can use it from various locations. On the other hand, if it cannot be connected with external networks for any security reasons, we provide you with the AI-OCR service "on-premise" basis.
Any and all documents relating to intellectual properties are very sensitive properties of companies.
With respect to such documents, we also provide support to the digitalization of your documents in consideration of the security.
Global Walkers also offers the transcription services
which uses the hybrid system of AI-OCR engine and human-eye check called "Documentation One"
Please check it when considering transcribing important documents such as invoices and purchase orders.