For machine learning such as text or voice, in many cases, electronic data creation (transcription) becomes enormous and complicated, which may be a bottleneck for development.
Global Walkers provides "Documentation One", a transcription service to realize 100% accuracy.
Documentation One enables efficient and high-quality electronic data creation by utilizing a hybrid system of our self-developed AI-OCR engine and visual inspection by our experts.
Feature of Documentation One

High-precision AI-OCR engine
Documentation One enables highly accurate transcription by using the AI-OCR engine developed by Global Walkers. It can be used for both vertical and horizontal writing as well as for irregular data with different ruled lines or backgrounds.

100% accuracy
It is impossible to get 100% accuracy only with a normal AI-OCR, but we achieve 100% accuracy by visual check.

Advanced Security
Any and all confirmation processes in Documentation One are thoroughly conducted on site by our dedicated team, not by many and unspecified workers in crowdsourcing services. Therefore, you can use it at ease for any sensitive documents such as purchase orders.
Performance comparison.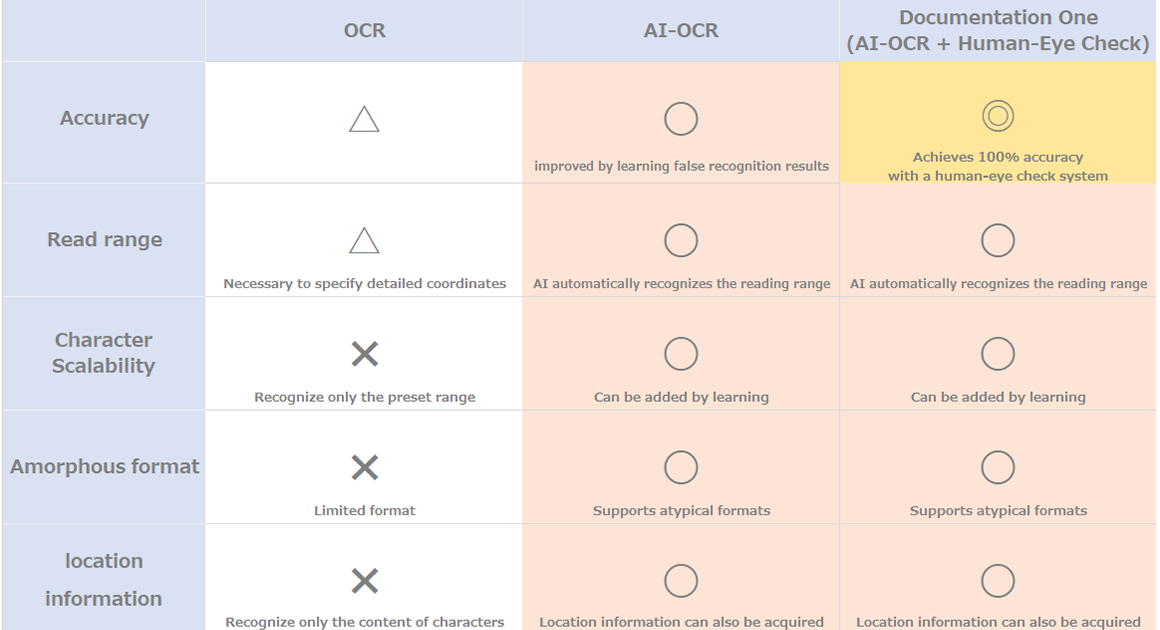 Offer Menu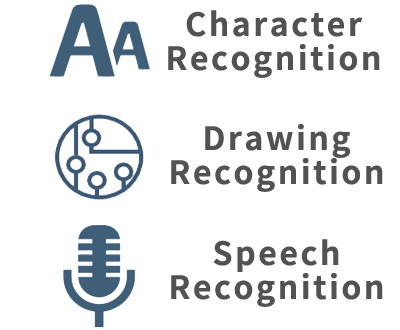 Documentation One provides transcription data by voice recognition as well as character recognition or figure recognition for paper media.
If you wish to ask any questions to or have consultation with us, please feel free to contact us by clicking the following button.
In addition to the services under a general agreement for contracted work, Global Walkers also offers the services under quasi-mandate agreement called "Global Walkers Lab" which can flexibly respond to a large amount of requests or irregular requests.
We would appreciate your consideration of introduction of this service if you develop AI or create training data by using transcription data.
FAQ
Are there any restrictions on the format of the image for transcription?

We can deal with the image formats including PDF, JPEG, PNG and TIFF.
We will deal with any other format as much as we can, so please feel free to contact us if you wish.
Are there any restrictions on the format of the transcription data to be created?

We will output them in any format designated by you out of various output formats including CSV, TXT, API or JSON.