GLOBAL WALKERS (MYANMAR) CO., LTD. (hereinafter called "GW-MMR") is a subsidiary of Global Walkers incorporated in Myanmar.
We provide inexpensive and high-quality AI development services by utilizing our AI development system consisting of a dedicated AI development team and an annotation team.
AI development system by two teams

AI Depelopment Team
GW-MMR's AI development team consists of highly qualified engineers who majored in informatics at universities in Myanmar.
Our engineers with expertise in the field of imaging such as object detection, person detection, face detection and area segmentation conduct the processes from front-end processes in the development such as selection of optimal models, additional learning, evaluation AI to implementation process.

Annotation Team
Our dedicated annotation team creates various training data. We can respond to various requests such as text input and voice transcription as well as annotation to moving images.
As for the data to be created, we have a thorough triple check system with our members in Japan, which enables us to create high-quality training data.
Based in
ADDRESS:Plot No.B-, Mingaladon Industrial Park, Corner of No. Highway Road and KhayebinRoad, MingaladonTownship, Yangon, Myanmar
The office is located in the factory within a 30-minute drive from Yangon International Airport
Security
We handle customers' important data in a secure environment also in Myanmar by locking offices with keys using face recognition systems or through PC management by assigning personal accounts.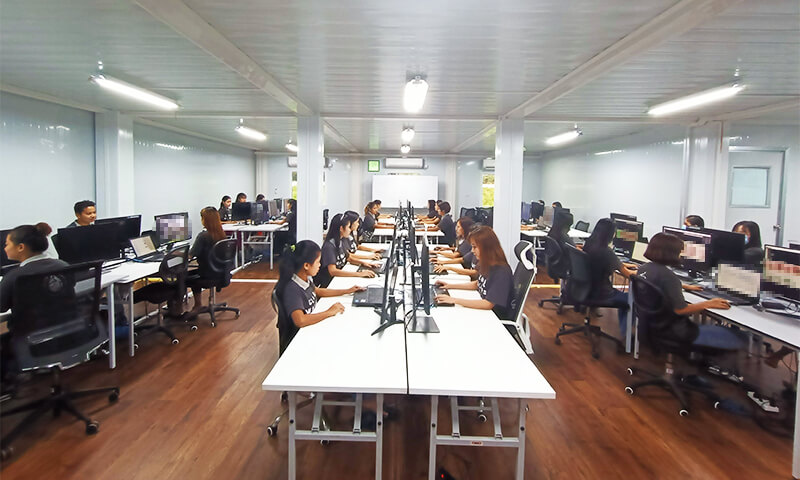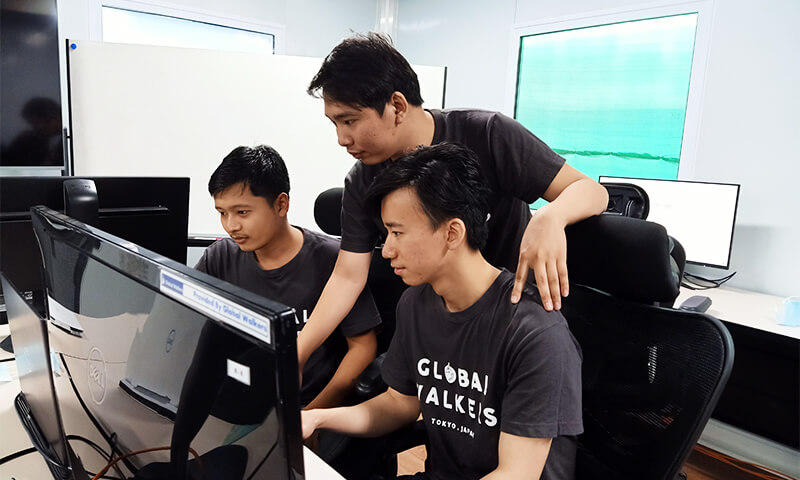 FAQ
What are the advantages of offshore development in Myanmar compared with other countries?

Offshoring to other countries such as Vietnam and the Philippines is losing its cost advantage with their economic development. In this respect, Myanmar has much room for its development and has absolute advantages over other countries.
In recent years, many Japanese companies have made inroads into the market, and the market is expected to grow significantly in the future as a so-called "Last Frontier".
Myanmar has many citizens whose character is diligence or persistence which is necessary for AI development, and such national characters are very suitable for AI development which requires patience.
We have no experience of offshore development. Are we required to establish any special systems/ organizations or to prepare any special materials?

You can place an order with us in the same way as you make a request to us in Japan.
No special materials or systems/organizations are necessary. Our Japanese staff members and local staff members will translate materials or perform local management, as needed.
Do we have to execute an agreement with GW-MMR?

You can execute an agreement with Global Walkers, Inc. which is a Japanese corporation.
In addition, you can remit any funds in Japanese Yen to banks in Japan.